November 30, 2022
Billy Joe and the Dusty 45s Residency at The Rabbit Box
Thursdays from 7pm – 11pm
Beginning Thursday December 1st 2022, Billy Joel and The Dusty 45s will begin their weekly Thursday Residency thru March 2023 at The Rabbit Box in the Pike Place Market. Each show begins 7pm and is All Ages with a $10 suggested donation. Get more information and ticket links on our Seattle Concert Calendar.
This event is at The Rabbit Box theatre in Pike Place Market.
Bistro menu, cocktails, and non-alcoholic beverages are available.
Street parking in the Market is free after 6pm. Paid parking garages are located on Western Ave at 1531 Western Ave & 1901 Western Ave. After 5 p.m., parking in the Pike Place Market Parking Garage is just $7 until 2am. Learn more!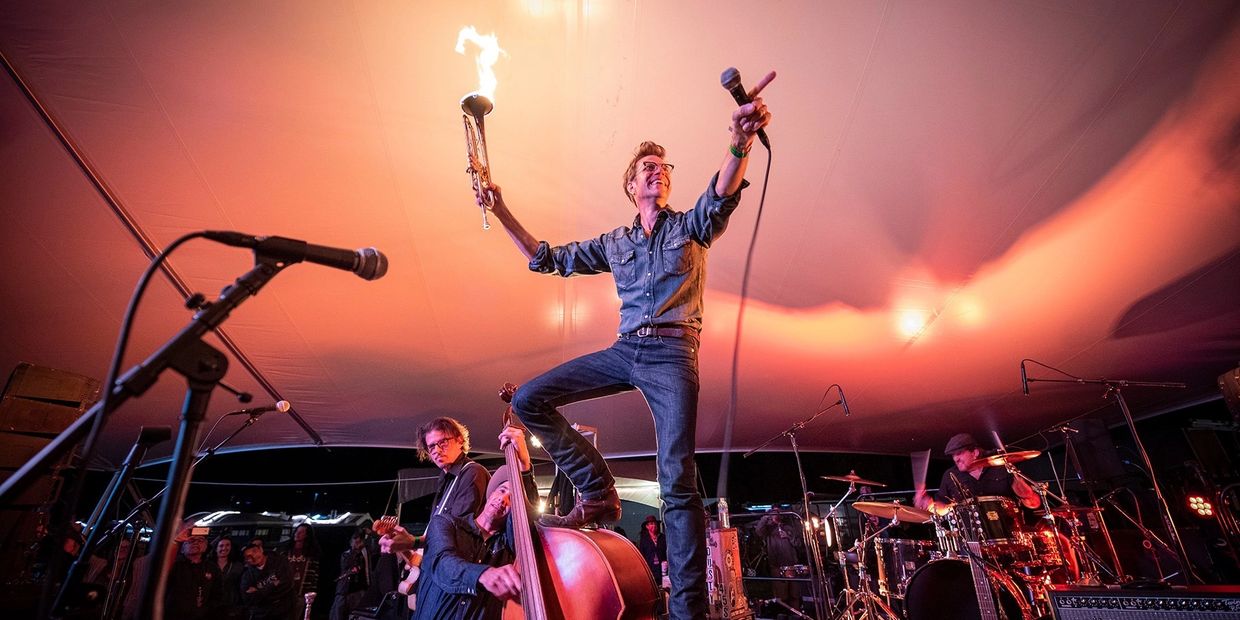 The Dusty 45s have inspired and fired up crowds for over two decades to the delight of fans and critics alike. With their signature style and unique sound, the band is a consistently powerful and energetic player in the Americana field.
The band was founded in 1997 by charismatic singer/songwriter, guitarist and trumpeter, Billy Joe Huels. Huels' songs draw inspiration from the roots of rock, rhythm and blues, honky-tonk and jazz. The band also consists of Kohen Burrill (drums), Robin Cady (upright bass) and Rod Cook (Lead Guitar).
The Dusty 45s have toured extensively. They backed Rock and Roll Hall of famer, Wanda Jackson many times, including when they joined her for Adele's "21" tour in 2011. The band has shared the stage with Brandi Carlile, Lyle Lovett, John Prine, The Ventures, Lucinda Williams, Leann Rhymes and Dick Dale, to name a few. In 2007, Huels received critical acclaim for his portrayal of Buddy Holly at Seattle's 5th Avenue Theatre. In 2019, he interviewed PBS "Country Music" documentarian, Ken Burns, at Meany Hall in front of a sold-out audience.
The Dusty 45s have released 7 recordings. The 2014 album, "Live and On Fire", showcases the best of their bold and brassy sound recorded live at the Triple Door in Seattle, WA. Huels and the band are currently working on a new recording to be released.